Since some of you asked me my about the make-up-products I use, I thought it would be a good idea to share my everyday make-up-routine.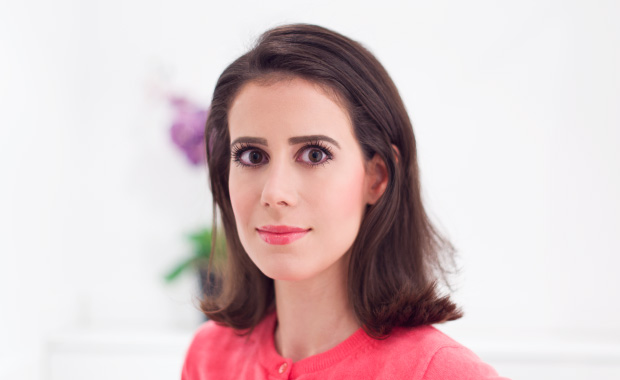 In the picture below you can see the little helpers that are foundation for my complexion.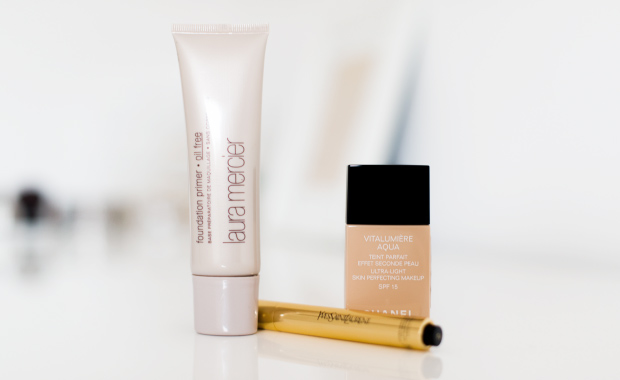 The first step before you apply any kind of make-up is to moisturize and hydrate the face. After that, the skin should be prepared with a nice foundation primer to plump up skin and fill in fine lines & large pores. I use the infamous  Laura Mercier foundation primer and I am more than happy with this product, as it smoothens my skin and helps my Make-up to stay in place (you can read a full review here).
The next step would be to apply a nice foundation onto the whole face, which in my case is Chanel´s Vitalumière Aqua foundation. And now, we are getting to every make-up artist's secret: highlight and brighten the skin with a concealer. I personally find the Touche Éclat Concealer from Yves Saint Laurent (full post about it here) to be the best product on the market – it may be pricey, but it is definitely worth its money.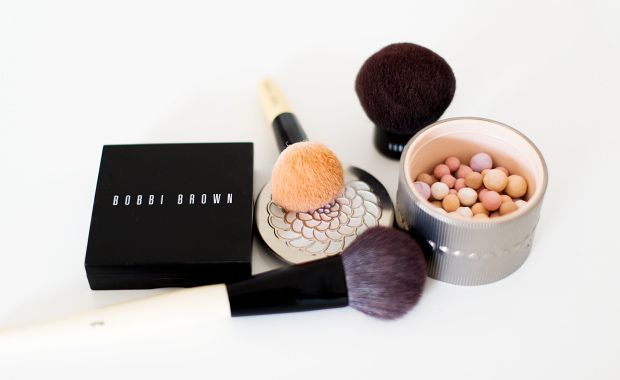 Once your foundation and concealer are applied, it's time to give your make-up a finishing touch with bronzer and blush. I always use a little but of bronzer on my face to even out my complexion and to add a little glow; one of my got-to-products is Bobbi Brown´s Shimmer Brick. But whatever bronzer you apply, be sure that you have the right shade or your face may end up looking as you have slept under UV lights.
If you´re going for a more "matte" look, I recommend the "Météorites"-Pearlslen by Guerlain, a very light powder that enhances your foundation.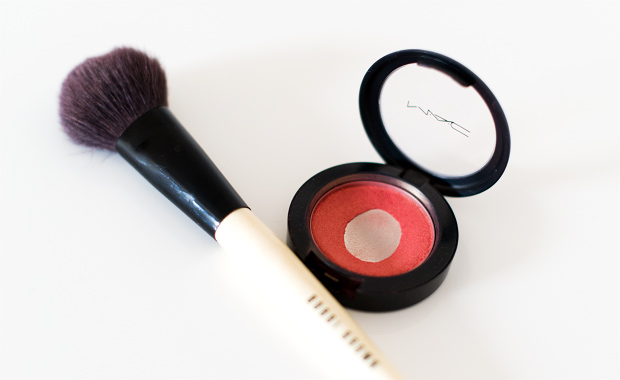 And now, if you´re all et on the complexion, add some blush, especially if your skin lacks color. I am using a nice coral blush from MAC (colour name: Springsteen) which perfectly accentuates my dark eyes and hair.
I know this may sound like quite the procedure, but the whole routine takes less than 10 minutes, and once applied, my make-up is set for the whole day.