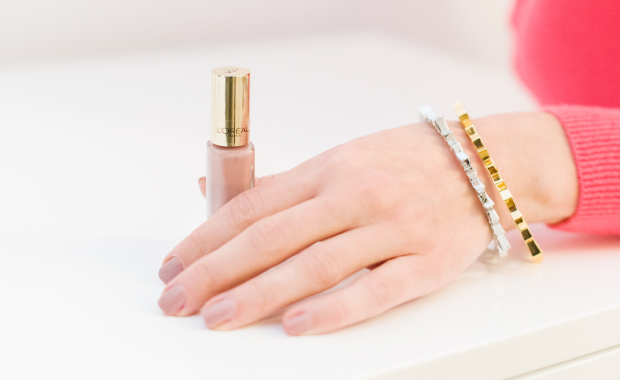 Even though I am more a red nail polish kind of girl, I somehow fell for a very neutral and subtle colour. One of my current beauty favorites is this wonderful beige nail polish from L´Oréal. It is a subtle nude colour that makes my nails look clean and freshly manicured without the overwhelming effect of a bright red or pink. The colour is called "Beige Countess No. 104" and I am very happy with its quality – once applied, it lasts for over four days without chipping.
Buy through Douglas.com.
How do you like the colour?