When I think of the color red, I don't fare any differently than you do. Everyone has something in common with it: a line from a song or a poem, perhaps a scene from a film. Who doesn't remember the actress Mena Suvari bathing naked in red roses in "American Beauty"? The colour red has always stood for love, passion and sensuality. Like no other colour, it represents all the emotions that make our blood boil. What could be more obvious than to use its appeal for a new collection? Armani probably thought the same thing and therefore dressed the bottle of his new perfume creation in bright red. And it is no coincidence that the shape reminds of a heart. Sì Passione is a reinterpretation of Sì, the famous signature scent of Giorgio Armani and an ode to the modern woman, who is determined and self-confident but never forgets her gentle side.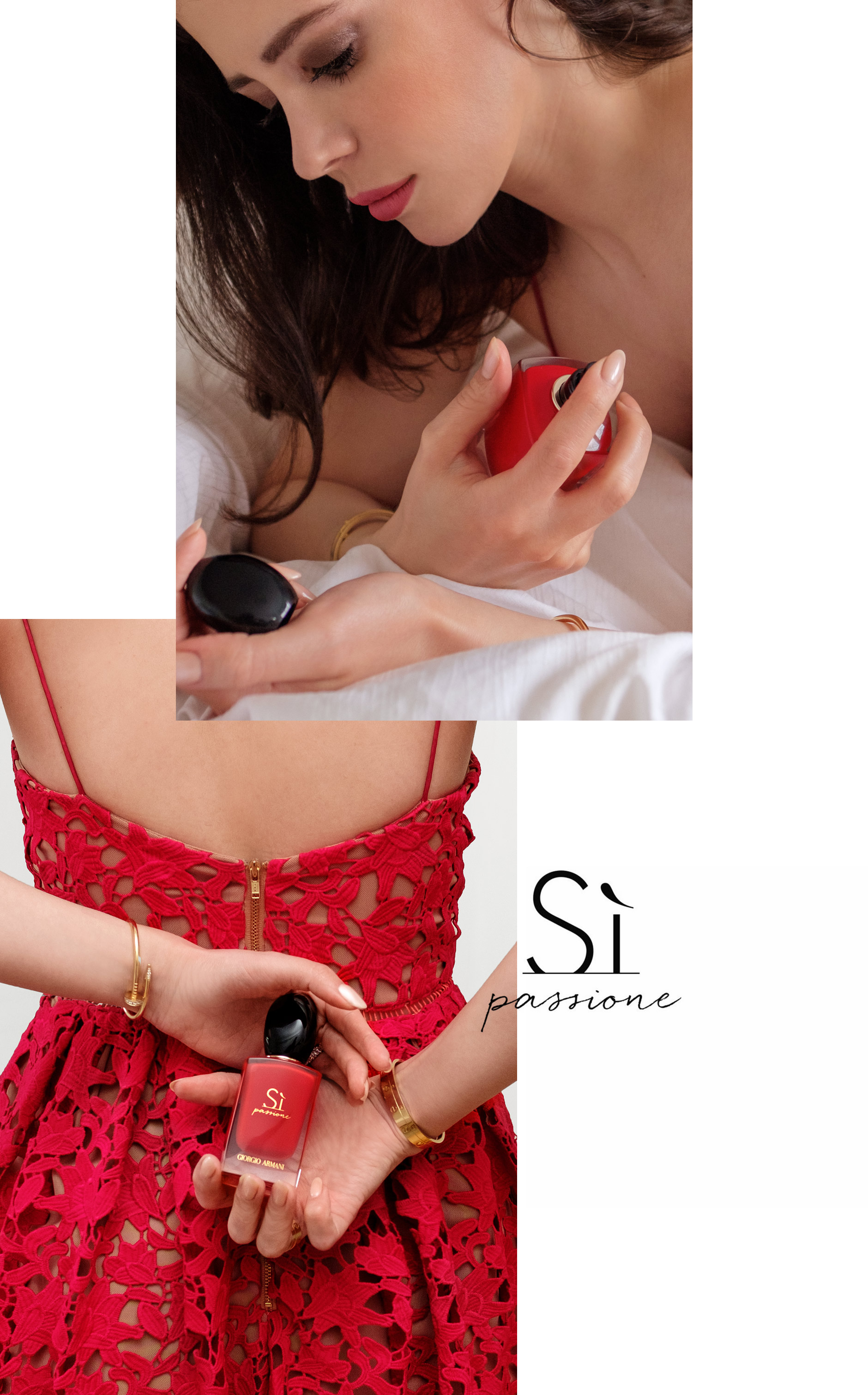 Sì Passione  takes up the iconic blackcurrant Sì note, which together with fruity pear forms the base note of Sì Passione. An explosive aroma rounds off the fragrance, which is created by pink pepper, soft jasmine, spicy cedar wood and a modern amber-wood-like orcanox.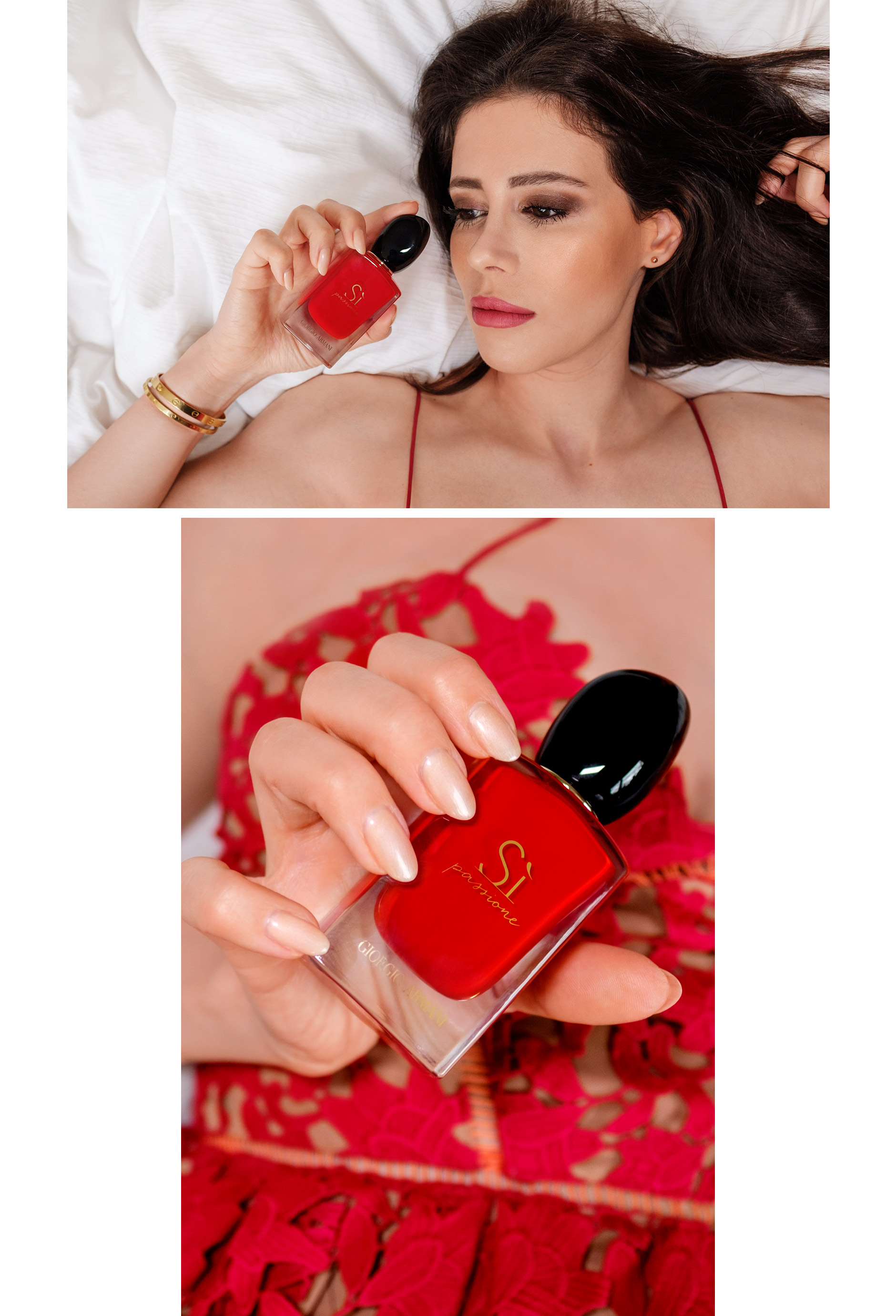 Once sprayed on, you always discover new notes when smelling. On the one hand, Sì Passione is slightly fruity and smells discreetly of berries, on the other hand, woody notes give it a slightly smoky and intense aroma. Flowery notes ensure a feminine softness and sweetness and guarantee that Sì Passione suits every season. Armani has managed to create a harmonious and very sensual fragrance that is intense and fiery, yet also very feminine and lovely – a perfect interplay of the most diverse components that harmonize wonderfully with each other!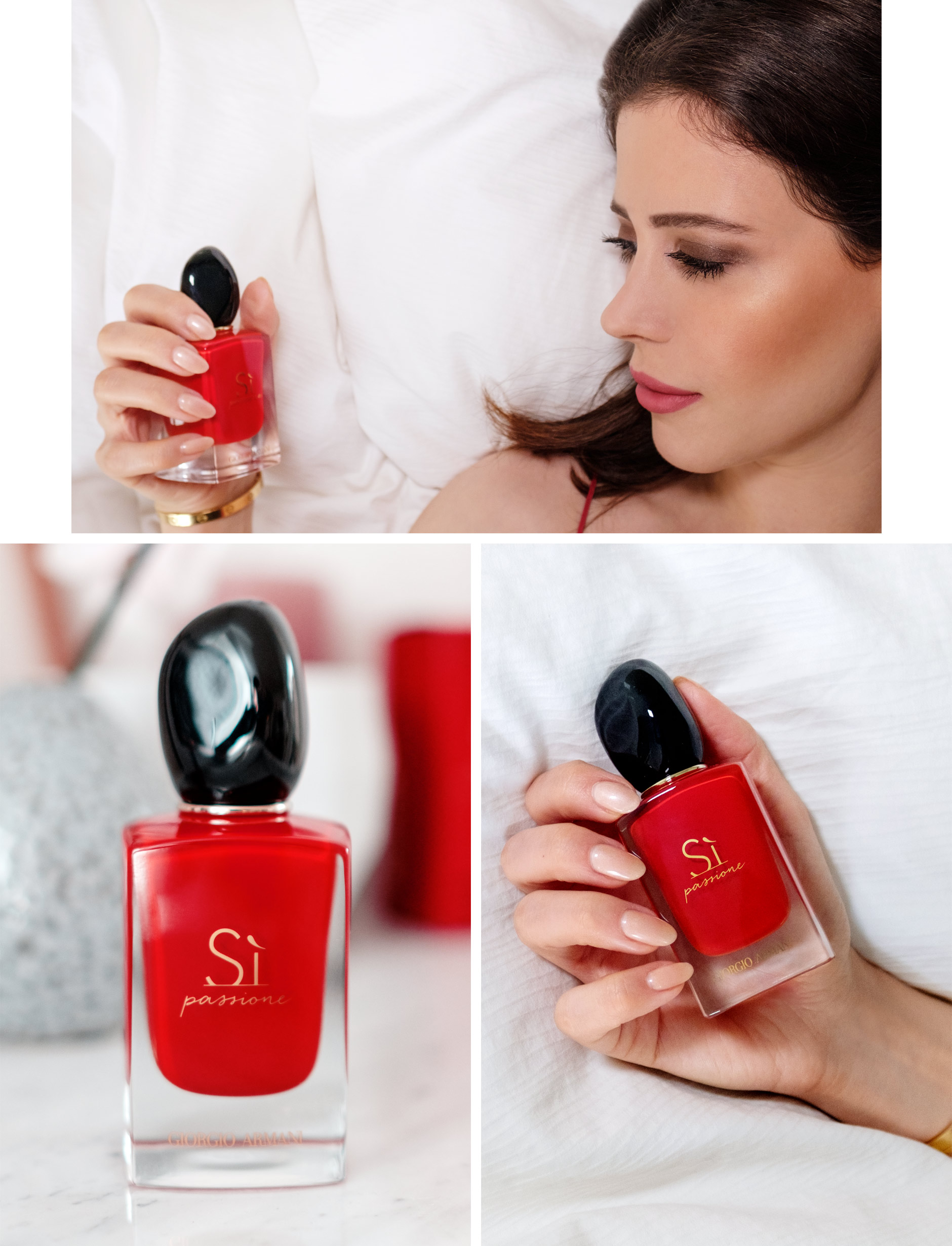 If you like sensual, intense fragrances or already have the signature perfume Sì, you should definitely give Sì Passione a chance. The fragrance has actually taken my heart by storm. The fragrance is available online here, but there is also the possibility to order and test it as a sample.
Developed in friendly cooperation with Giorgio Armani Parfums