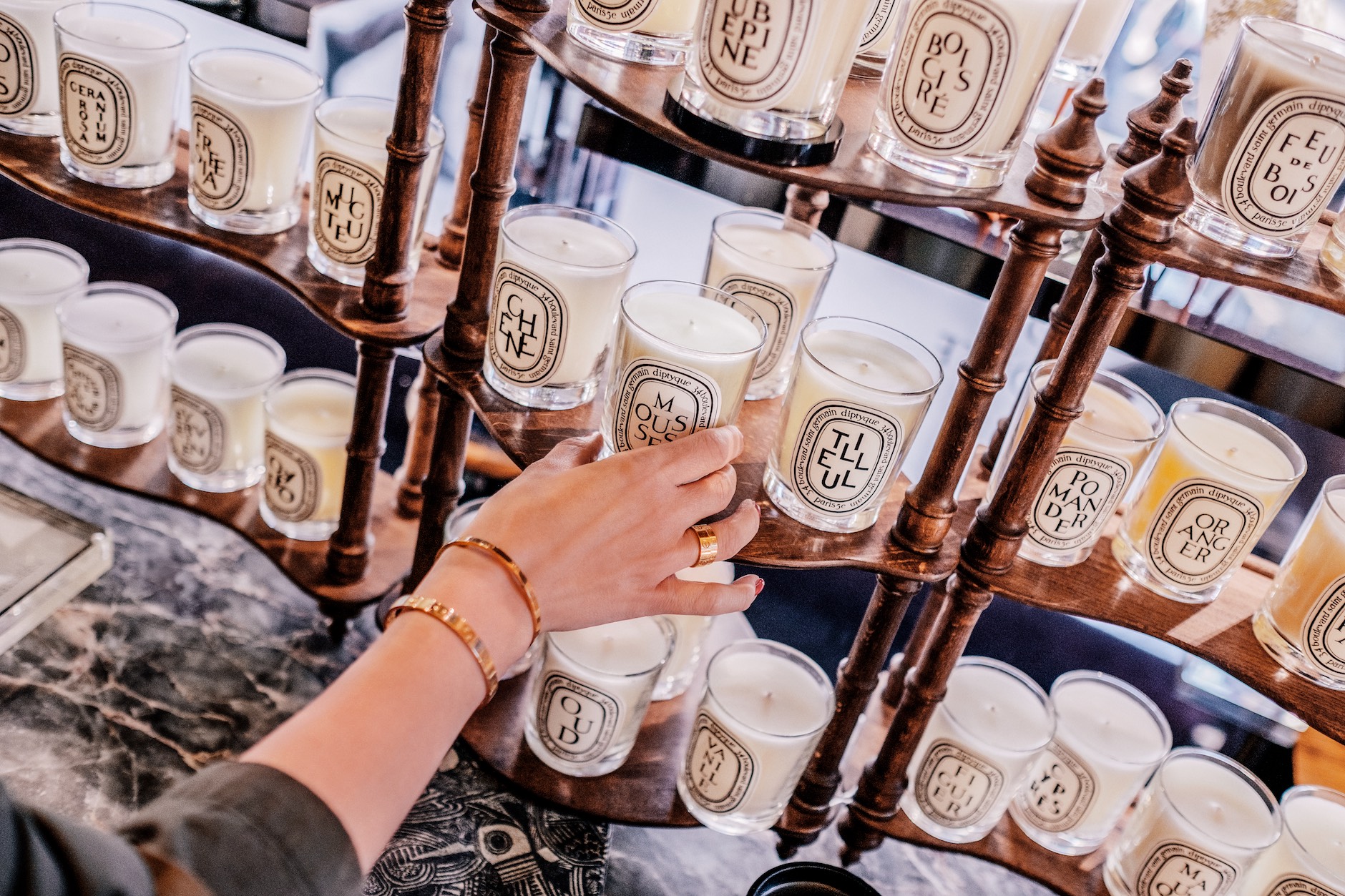 When I think of fragrance candles, the first thing to come into my mind is diptyque, one of a very few french brands that are both timeless and modern at the same time, all while being unique and stylish.
The diptyque boutique on Boulevard Saint Germain 34 opened in 1962 and is the french maison´s first store. It is also the heart of the brand and starting point for a journey that has been as interesting as the story of their owners: Interior designer Christine Gautrot, artist and painter Desmond Knox-Lee and theater director Yves Coueslant originally wanted to have a shop for fabrics and wallpaper designs. But the friends´wanderlust made them bring back many extraordinary things from their travels. And just like that, the boutique quickly merged into a concept store (first of its kind) with many beautiful things that could be found nowhere else.
During these trips, the founders captured the many fragrances of the world which are now to be found in popular perfumes such as Do Son or frangrance candle Figuier.
While doing some sightseeing in the famous 6th arrondissement and in between some shopping and dining, we paid the boutique a visit. Located only a short stroll away from the famous Notre Dame cathedral, just in the center of Saint German, the first diptyque store is a must-see not only for fans, but also for lovers of interior design and architecture.
At the flagshipstore, we were greeted by a very kind and charming employee who told us that he was one of the first people to work at diptyque. He is the store manager at Boulevard Saint Germain 34 and has been with the company for over 30 years now.
The boutique is a wonderful place to get to know the brand, and there are many designs and products that are exclusive to this store. The interior has not changed much since the 1960s; for instance, the painting on the walls that the owners did themselves is still the same and has not been touched.
I absolutely recommend a visit to this very beautiful and special diptyque boutique, especially if you are in the area of the 6th arrondissement with its beautiful architecture. Great Instagram-pictures will be guaranteed  ;-)